LiftMaster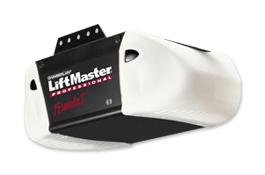 Quiet and smooth, yet as tough as a steel-belted tire, the 3280 1/2 HP Belt Drive Garage Door Opener is the perfect choice if you want both quiet and smooth-running reliability, or simply have rooms positioned above your garage. The 1/2 HP heavy-duty motor is equipped with our patented Motor Vibration Isolation System that eliminates powerhead vibration for reduced noise. It also features a solid-steel T-rail with automatic belt tensioner on the trolley, and an enhanced belt drive system for a more secure belt grip.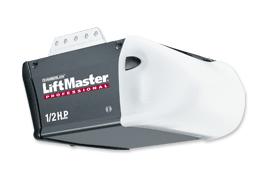 Rugged, reliable performance is what you'll get with the LiftMaster® 3255 1/2 HP Chain Drive Garage Door Opener.  It's durable 1/2 HP motor combined with an industrial-strength chain drive provide smooth, steady performance year after year. Part of the Contractor Series, it is the choice for value and reliability.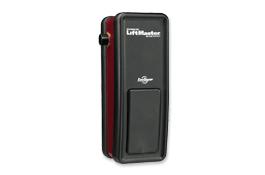 Today's garages go far beyond a place to merely park your car. So no matter if you want the extra storage space up above, have an oversized garage door, or even a cathedral ceiling, the LiftMaster® model 3800 Residential Jackshaft Opener is the perfectly engineered solution to fit your specific garage door opener requirements. It mounts easily on the wall beside the garage door, and comes with a remote 200-watt light that can be positioned anywhere in the garage. The optional Battery Backup – that continues to operate your opener evenwhen the power goes out – makes it even more convenient.